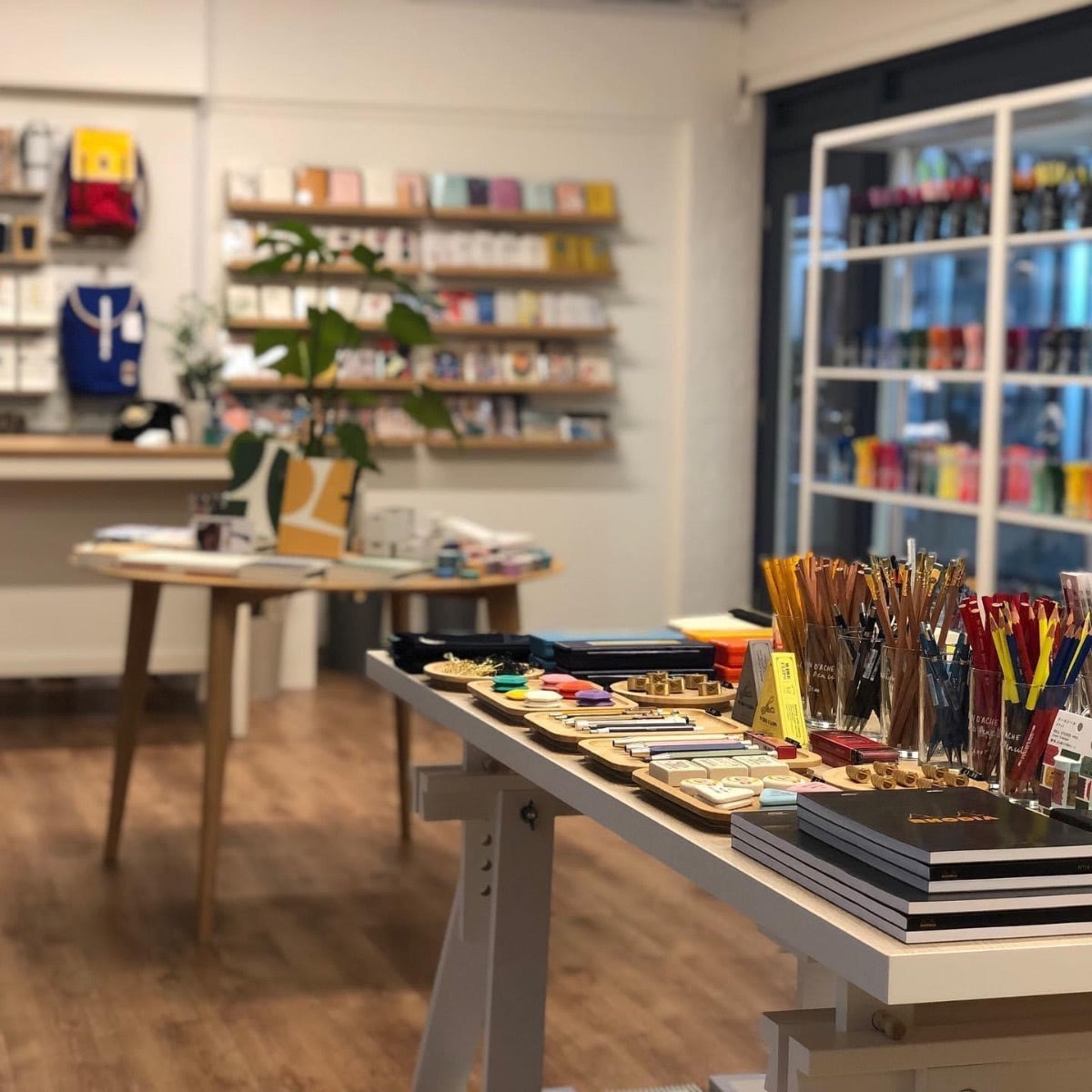 We've loved the last few months having people back in the shop - it feels like we're finding our footing again after being closed for what felt like comparative eons. If you've been with us for a while you'll know we've been sharing Our Story over the last month or two and for this, the fourth and final in the series, we'd thought we'd share a bit about how and why we choose the products we've filled our shop with.
And Abel Said: Let there be Leuchtturm: and there was Leuchtturm…
... Kaweco, Lamy, MT Tape and Traveler's Notebook! A selection of brands that we knew from the beginning we wanted to have. Not just because they look great and are made beautifully but because they were things we'd used ourselves and loved for years. Once we'd decided on these foundations, the rest came about from thinking what else we'd like or need while using them, to compliment them and make using them even better!

There were also some key themes that acted as our inspiration (and still do!) 
Analogue: removing ourselves from digital distractions, to slow down and give time to what matters.
Creativity: providing tools and inspiration for people to write, draw and create. 
Exploration: getting out and about and experiencing the world in a more meaningful way.
Curation: selecting a small number of fantastic things, that we hoped people would love as much as we do. 
Quality: it's no coincidence that most of our stationery comes from Germany and Japan - they make some of the best stationery in the world!
While the shop may be a physical manifestation of what was inside Abel's head for many years, it's also very much a representation of all the things we love to use and do. 

William Morris famously said, 'Have nothing in your houses that you do not know to be useful, or believe to be beautiful'. If he had been reflecting on us he might have said, 'Have nothing in your shop that you do not have at home or aspire to own one day'! 

In choosing things we love, our aim is to pass on our enthusiasm for creative living to others. ​We hope you continue to follow us on our journey Do pop in and say hello if you find yourself along the South Coast this summer!

Nicki & Abel
---