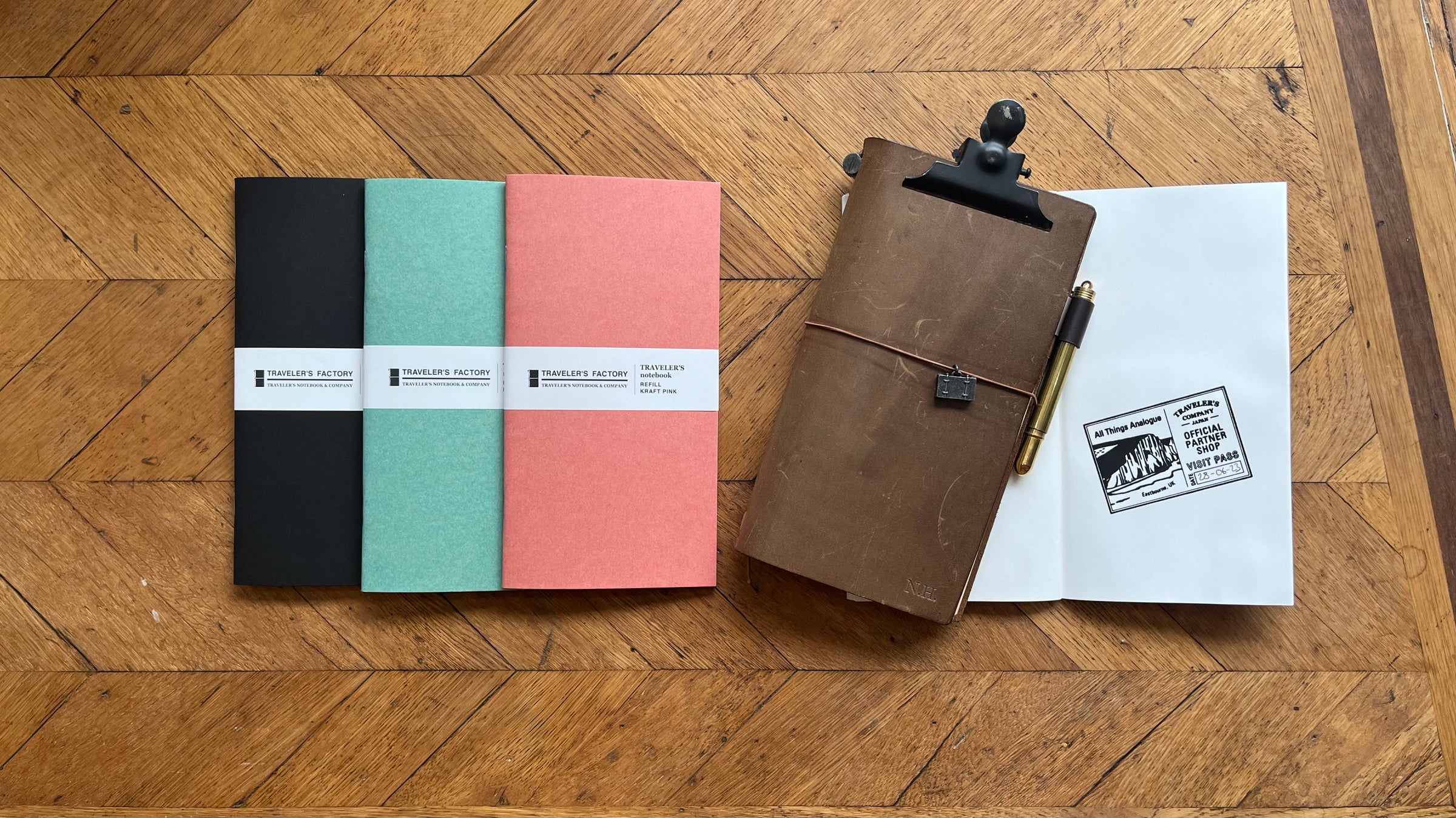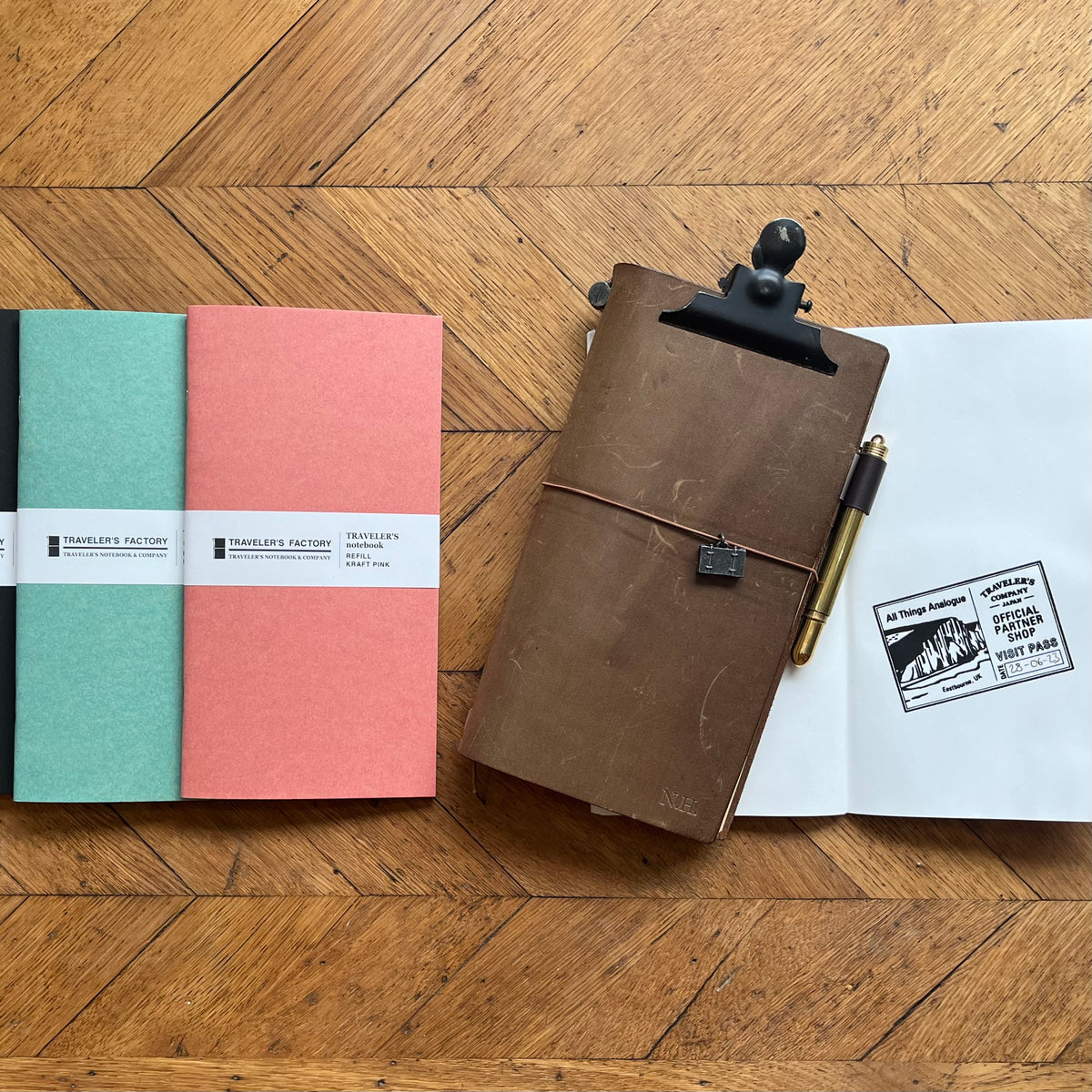 Sorry, there are no products in this collection.
TRAVELER'S FACTORY has its flagship store in Tokyo, down a back alley in Nakameguro. There they have created a space that brings people together in their shared love of 'TRAVELER'S notebook & company' - a space to explore the many possibilities that come with it.
Here at All Things Analogue we are honoured to be the first TRAVELER'S COMPANY Official Partner Shop in the UK. We aim to continue the founding spirit of the flagship store in Nakameguro by creating a space for people to come together, however far along their own journey they may be.