Lockdown Challenge: Week One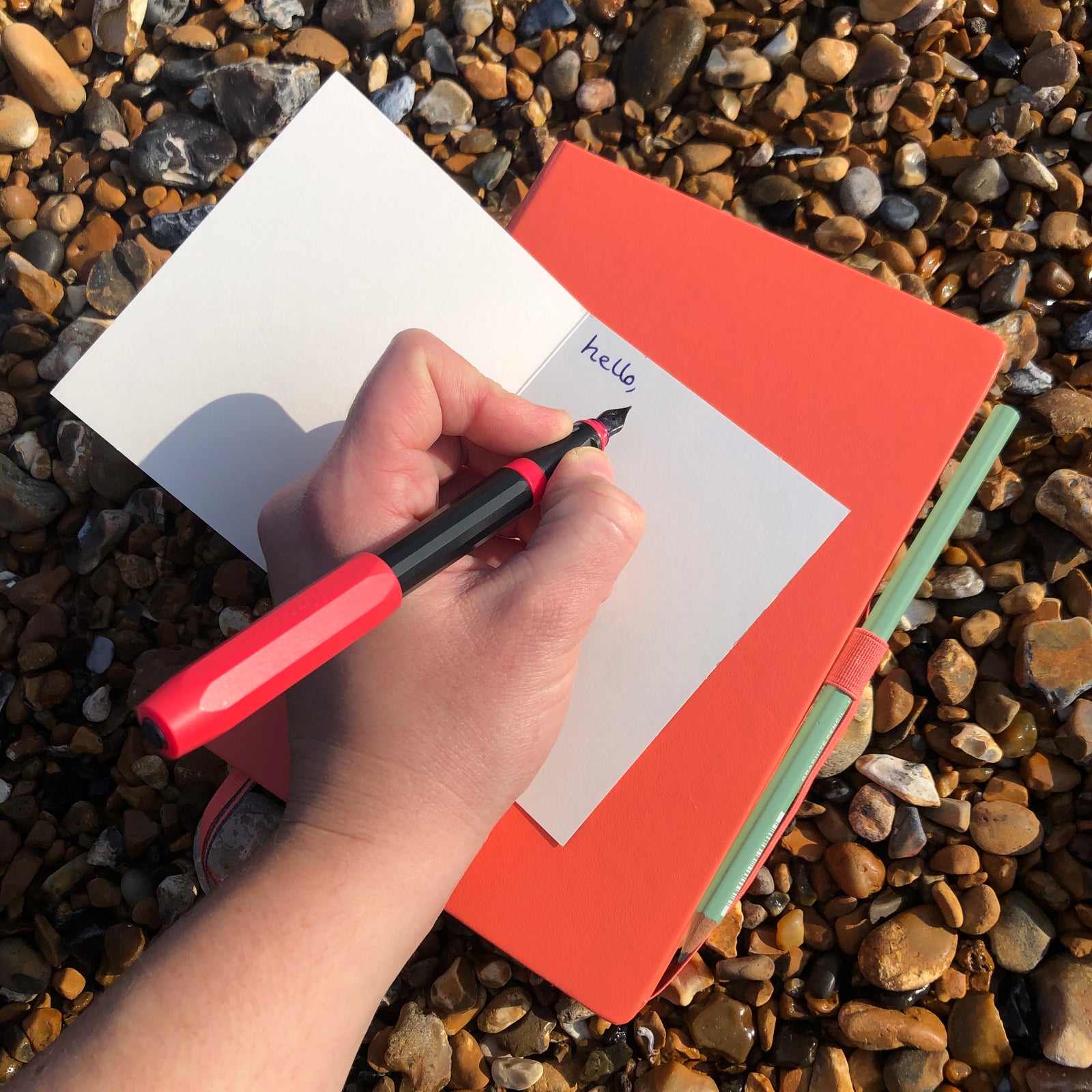 This week was our first lockdown challenge; to write a letter or poem.
I do often send cards in the post but usually for birthdays and celebrations. I don't often send something just to say hello. So for this, the first of our four lockdown challenges, I decided to write to three friends who although I message regularly, I don't often write to.
I gave myself an easy way in - using smallish notecards so I didn't have to worry about having to write an essay - and chose to write them while out and about at the beach, the peace and beauty of which was one of the things that drew us to Eastbourne. 
I was reminded how thankful I am to be down on the south coast for this second lockdown and made a note to self not to take it for granted. Poetry isn't something that comes naturally to me, so for the second part of our lockdown challenge, I turned to my gratitude for living so close to the sea for inspiration. 
It took a long time to get started, and to resist the temptation of a cheesy rhyme. Instead my poem ended up more as a stream of thoughts about the calmness I feel by the sea and how I find looking out into the vastness strangely reassuring. It was good to stop and think for a while.
---