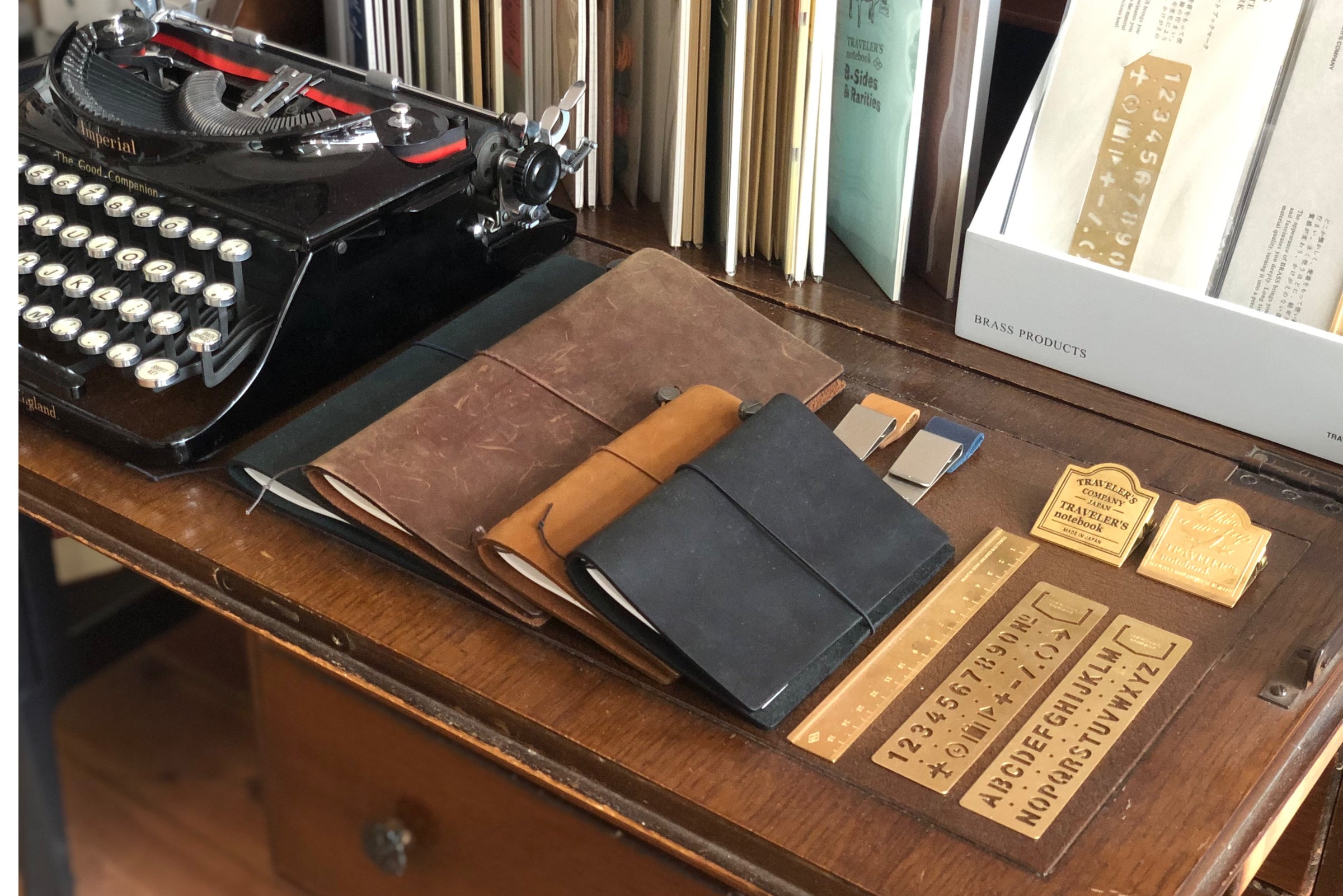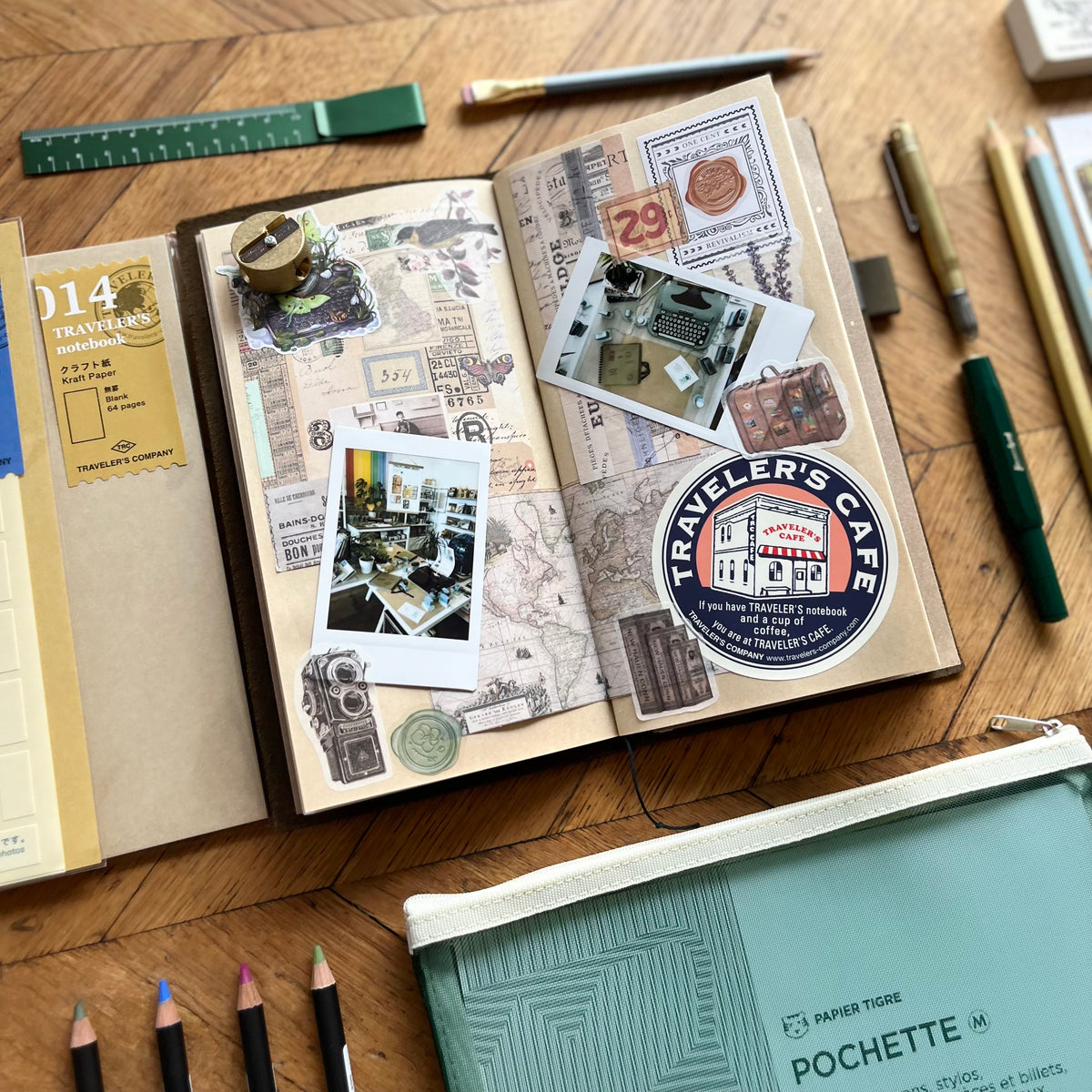 TRAVELER'S NOTEBOOK
Debossing Service
We're delighted to offer a debossing service to personalise your new or existing TRAVELER'S NOTEBOOK.
2024 Diaries, TRAVELER'S TOWN Stickers and Refills
Brass Stationery & accessories
Spiral Ring Notebooks and Envelopes
TRAVELER'S NOTEBOOK from TRAVELER'S COMPANY is the best notebook you will ever own. This versatile system combines a beautiful leather cover with a wide range of inserts, refills and brass accessories.
With Japanese MD paper inserts for writing, watercolour and sketching, pockets and folders for tickets and mementoes and a range of diary inserts too, you can mould this beautiful leather notebook to however you'd like to use it. And because you can switch out the inserts when they are full, it will last you a lifetime - becoming more and more beautiful with each passing day and every new adventure.