What's In The Shop: Tombow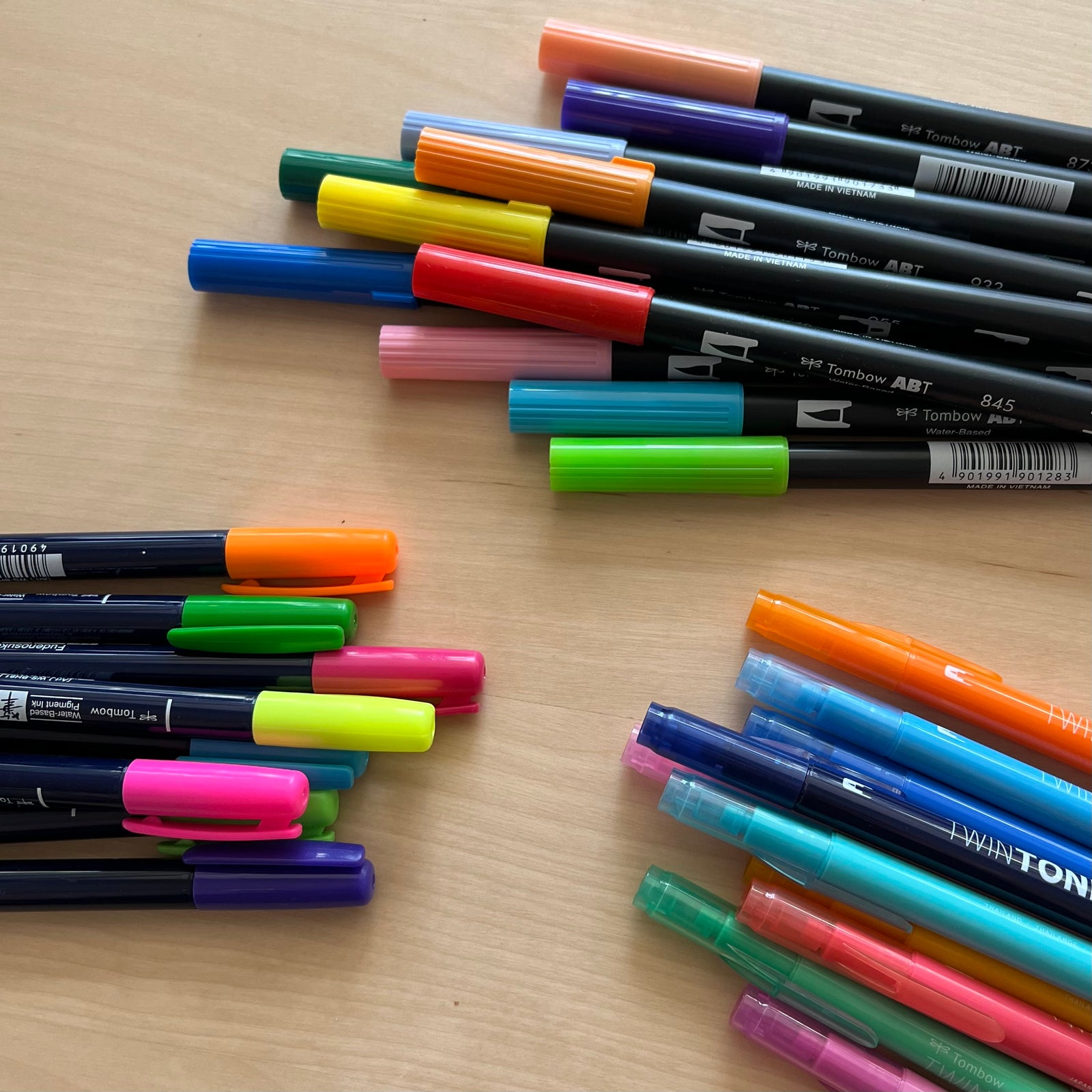 If you've been into the shop to see us you'll know that we genuinely love everything that we have on the shelves. Our aim with the shop has always been to provide the tools to inspire people to write, draw and create.

With this in mind, we'll be doing some 'What's In The Shop' blogs to highlight a little more of what we have, why we love it and how you could use it. This month its:

Tombow
Founded in Japan as a pencil manufacturer, Tombow's range of pens has become a firm favourite with stationery lovers, graphic artists and designers.

What we have in store
Dual Brush Pens
The fine tip (approx. 0.8 mm) is mainly used for precise lines while the second tip is a flexible brush, whose line thickness varies according to the pressure applied (up to approx. 10 mm).
Great for: hand lettering, watercoloring, stamping, journaling and scrapbooking.


Dual-Tip Markers
Their double-sided markers are great for colouring and doodling and the water-based ink doesn't bleed through on most paper types. You can create thick or thin lines with two tip choices; the broad bullet tip provides bold lines while the extra-fine tip is great for details.
Great for: colouring, drawing and doodling.

Fudenosuke Brush Pens
With an elastic brush tip the Fudenosuke is especially suited for hand lettering as you can vary line widths by changing the amount of pressure to apply to the brush.
Great for: hand lettering, journaling, colour coding and scrapbooking.

Why we love them 
Colours: The range of colours is great and depending on the pen includes pastels, neons and vibrant shades.

Versatility: These pens are great for hand lettering, scrapbooking, journaling, illustration as well as general colouring, arts and crafts. Both the Twin Tones and Dual Brush pens have two tips so you can creating different effects and thicknesses of stroke. 
Water Based: The Dual Brush pens are water based, meaning they can be blended together and used like watercolours. 
---