Kids Halloween Drawing Competition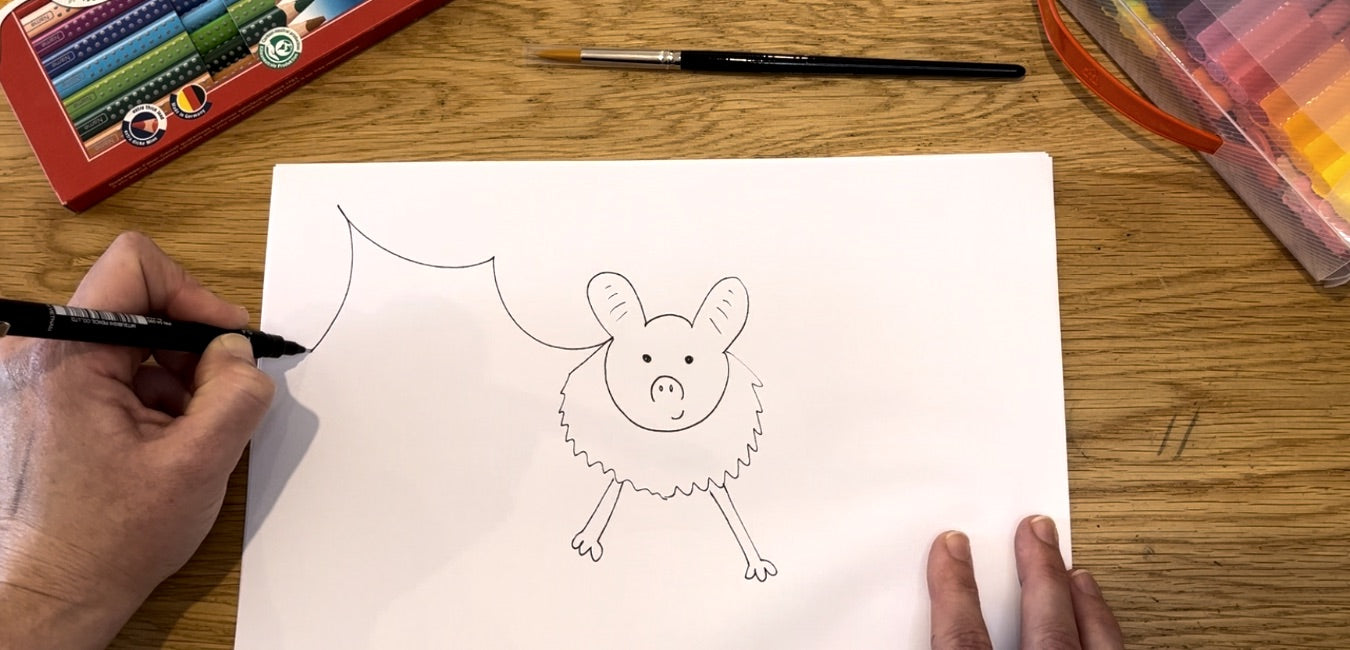 For this year's October Half Term kids drawing competition we've put together a little video of how to draw a bat for you to do at home and share with us on instagram.
There are two age categories (ages 6 and under & ages 7 to 11) and the winner of each category will receive a voucher to spend with us online or in the shop.
Step 1: Grab yourself some paper and a pen or pencil and have a go at drawing a bat with the help of the video at the top of this page. You can pause the video after each step to draw at your own pace. 
Step 2: Colour it in or decorate it with whatever you have at home. This could be pencil crayons, felt tip pens, paints or even a collage. You could go realistic bat colours or totally fantastical bat - it's up to you!
Step 3: Ask your grown-up to take a picture of your creation and post it on Instagram along with the young artists first name and age. Remember to tag @allthingsanalogue and use the #ATAdraw hashtag so that we can find your picture!
Terms and Conditions
1. The drawing competition is open to children living in the UK aged 11 and under.
2. To enter the competition you need to post a picture of your finished bat to Instagram, including the @allthingsanalogue tag and #ATAdraw hashtag, before 12pm Tuesday 31 October 2023.
3. When submitting your competition entry, please provide the young artists name and age so that we can congratulate the winner and ensure entries are considered within the correct age category.  
4. The winners grown ups will be contacted via instagram and an email will be required to send the voucher prize. 
5. By entering the competition you are granting All Things Analogue permission to share images of any artwork created for the competition on social media & online for marketing purposes. 

6. All decisions made as to the winner of each age category are final and will be made by All Things Analogue. 
7. All Things Analogue has the right to change the prize without notice.
8. If in the event the winner is unable to claim their prize, or contact cannot be established after 2 weeks of the competition ending, the prize will be allocated to a runner up.
---